Breaking some Rules in BBQ for Success!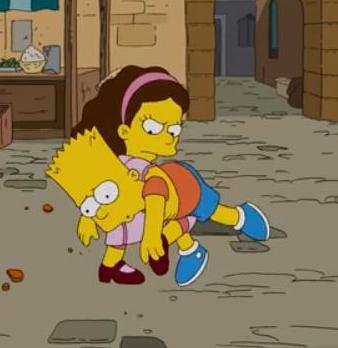 Recently a sport commentator remarked that the best thing you can learn from a sport is what's illegal, specifically in combat sports. For example, we don't let boxers hit each other while hugging because quite frankly it would be dull and it would sacrifice the development of beautiful crisp punches for the more effective "dirty boxing". In high school wrestling, you were not allowed to lock your hands in certain positions because it gave an unfair advantage. The list of techniques banned in combat sports e.g. kickboxing, Judo, boxing, taekwondo etc, is filled with really effective moves. No amount of punching power will beat out a good ole "kick in the jimmy".
So what does this have anything to do with BBQ? Contests are highly artificial. You will never find the world's best chef in a contest. BBQ is no different. Take the top 5 best BBQ joints in the country by popular informed consensus and you won't see a single big contest winner on there. They are solid and talented cooks but they're not destination restaurants.
So what are the "illegal" moves in competition BBQ that would be effective for us to make superior BBQ? No too much is prohibited in BBQ contests but there's plenty of implicit penalties for certain actions. So here's a few.
Oil-based injections
Tony Chachere's Injections are strange, slimy and very delicious. They're also highly popular for one reason – they add great flavor to dry meats like turkey and pork loins. They're also oil based. Oil based injections taste better because the vast majority of seasonings are fat soluble!!
Try this at home. Warm up some garlic powder in some water vs some oil. Which one would you rather slather on bread? The water will smell like a broth but the oil will smell delicious!
Pitmasters are not ignorant of this fact and yet inject their meats with liquids instead of lipids. Why is that? Why bother with the apple juice when some olive oil would throw in a nice garlic punch with little effort? In fact, liquid injections are highly inefficient for flavoring due to the fact that the muscles naturally just squeeze them back out.
The reason is largely cosmetic. Judges at contests will penalize a cook because the oil based injections will leave a streaky mark. There's nothing in the rule book on this but still you're getting marked down. If you are interested in boosting some flavor try injecting with fats.
Use less sugar use more tart
In the first season of BBQ pitmasters, newbie cook Harry Soo discovers that one of the keys to winning was to make their meats cavity-inducingly sweet. You will not win any contests serving tart BBQ. However this is not true in the general market place. Tart is big amongst consumers. Stubb's BBQ Sauce is thin and tangy. It is also the #6 best selling sauce in the country grossing over $20 million in revenue a year.
It's pretty clear that Stubb's BBQ sauce being used to glaze ribs at a contest would lose and lose badly. Again there's no rule against tangy sauces but the contests in general prefer it sweet and sticky. It's worth going back to the original tangy sauces of the South. They're a natural partner to BBQ .
Bring on the Mustard
Mustard sauces get absolutely no love from BBQ contests (unless it's sauce contest). If you took 10 random turn in boxes from 10 contests, I guarantee you that you'll get 10 boxes full of red glazed meats. Any of the yellow stuff would get your entry fed to the dog.
Mustard sauce is popular in central South Carolina and parts of border towns in Georgia. They're a great compliment to greasy meat. Given that everyone's secret sauce is more or less composed of ketchup and molasses, give mustard a try. I think you'll like what you find.